Pick up an IN-SEASON RECIPE and lots of yummy info on your #local #food supply. bit.ly/1QS1Ldx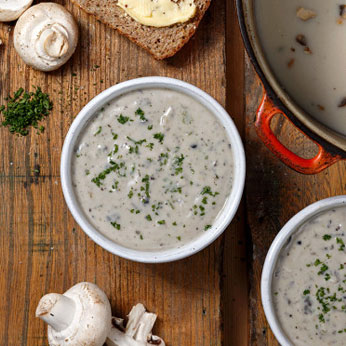 Growing Greatness Blog
WYNBEDRYF KAN ALKOHOLVERBOD NIE BEKOSTIG NIE | WINE INDUSTRY CAN'T AFFORD ALCOHOL BAN

Die wynbedryf kan nie die verlenging van die verbod op alkoholverkope bekostig wat op Maandag 11 Januarie deur president Cyril Ramaphosa aangekondig is nie. Agri Wes-Kaap is teleurgesteld dat die

View Details

Posted on 12 Jan 2021

SAPS members thanked for their contribution with Western Cape Rural Safety Awards

WESTERN CAPE ANNUAL RURAL SAFETY AWARDS 2020 The Western Cape Stock Theft Committee, resorting under the RPO Western Cape, annually makes awards to the Best Member of a Stock Theft

View Details

Posted on 01 Dec 2020

Agri Wes-Kaap se siening oor die wysiging van Artikel 25

WYSIGING VAN ARTIKEL 25 Agri Wes-Kaap het op Vrydag 30 Oktober voorleggings gemaak tydens die openbare verhore op Saldanhabaai oor die wysiging van Artikel 25 van die Grondwet.

View Details

Posted on 30 Oct 2020

Agri Western Cape's view on amendment of Section 25

AMENDMENT OF SECTION 25 Agri Western Cape has made submissions at the public hearings with regards to the amendment of Section 25 of the Constitution on Friday  30 October 2020.

View Details

Posted on 30 Oct 2020

Western Cape farmers caught in drought request maize donations from their colleagues in the north

AGRI WES-KAAP VERSOEK DRINGEND HULP VAN GRAANBOERE IN DIE NOORDE 12 Aug 2020 Agri Wes-Kaap doen 'n dringende beroep op graanprodusente in die noorde van die land om mielies aan

View Details

Posted on 12 Aug 2020

Role players meet to discuss alcohol ban's impact on wine industry

28 Jul 2020 The industry body Vinpro, Agri Western Cape, the agricultural interest group Saai and Western Cape wine producers met last week to discuss the impact of the second

View Details

Posted on 30 Jul 2020

 Rolspelers vergader oor alkoholverbod se impak op wynbedryf

 28 Jul 2020 Die bedryfsliggaam Vinpro, Agri Wes-Kaap, die landbou-belangegroep Saai en Wes-Kaapse wynprodusente het verlede week vergader om die uitwerking van die tweede verbod op alkoholverkope op die wynbedyf

View Details

Posted on 30 Jul 2020

GOVERNMENT'S REVOCATION OF DROUGHT AS A NATIONAL DISASTER COMES AS A SHOCK

17 July 2020 The drought in large parts of the Western Cape is far from broken and government's revocation of the classification of drought as a national disaster on 16

View Details

Posted on 22 Jul 2020

Does government realize the impact of the ban on alcohol sales?

13 July 2020 AGRI WES-KAAP BEKOMMERD OOR IMPAK VAN REGERING SE BESLUIT OOR ALKOHOLVERKOPE Agri Wes-Kaap betwyfel of die regering besef watter enorme skade die besluit van Sondagaand 12 Julie

View Details

Posted on 13 Jul 2020

Karoo farmers take to the sky in efforts to curb invasive alien plants and increase water supply

10 July 2020 "During the past four decades, the southern and northern slopes, as well as the mountain tops of the Outeniqua Mountains have fallen prey to the aggressive spread

View Details

Posted on 10 Jul 2020

FARMERS DONATE GRAIN SEED TO COLLEAGUES IN DROUGHT STRICKEN MATZIKAMA

7 July 2020 Grain producers in Eendekuil and Darling donated 45 tons of wheat, barley and oats seed that were left over after the planting season to producers in Bitterfontein

View Details

Posted on 07 Jul 2020

Did Nersa follow correct procedures wrt Eskom tariffs?

30 June 2020 AGRI WES-KAAP NEEM KENNIS DAT NERSA GLO VERKEERDE PROSEDURE VOLG Agri Wes-Kaap het kennis geneem dat Nersa glo nie die korrekte prosedure met betrekking tot die besluit

View Details

Posted on 01 Jul 2020

What agriculture in the Western Cape expects from Minister Mboweni's special adjustment budget

24 June 2020 Agri Western Cape is looking forward to hear what co-ordinated support government will be giving to the agriculture sector post Covid-19 to alleviate pressure on farmers when

View Details

Posted on 24 Jun 2020

AGRI WESTERN CAPE DISAPPOINTED WITH NERSA DECISION

21 May 2020 Agri Western Cape took note of Nersa's decision to approve R13.3 billion in Eskom's favor with respect to Eskom's regulatory clearing account of R27.3 billion. Mr Jannie

View Details

Posted on 21 May 2020

WESTERN CAPE PRODUCERS DONATE FRESH PRODUCE TO COMMUNITIES IN NEED THROUGH FOODFORWARD SA

3 April 2020 Western Cape producers have donated tons of fresh produce over the past week to FoodForward SA who is assisting people in the most vulnerable communities that are

View Details

Posted on 03 Apr 2020

DROUGHT SUPPORT FOR WESTERN CAPE WELCOMED

DROOGTE-ONDERSTEUNING AAN WES-KAAP VERWELKOM Agri Wes-Kaap het kennis geneem van die R25 miljoen wat die nasionale regering vir droogte-ondersteuning in die Sentraal-Karoo en Tuinroete-distrik bewillig het. Die Sentraal-Karoo is vanjaar

View Details

Posted on 19 Mar 2020

National Budget Speech: This is what agriculture in the Western Cape wants to hear

25 February 2020 Agri Western Cape understands that the demands placed on Minister Tito Mboweni and his Department from all sides are big, but for the sake of a sustainable

View Details

Posted on 25 Feb 2020

Nasionale Begrotingsrede: Dit is wat landbou in die Wes-Kaap wil hoor

25 Februarie 2020 Agri Wes-Kaap besef die eise wat uit alle oorde aan Minister Tito Mboweni en sy Departement gestel word is groot, maar ter wille van 'n volhoubare landbousektor

View Details

Posted on 25 Feb 2020

Agri SA welcomes Western Cape Court decision on Philippi Horticultural Area development

20 February 2020 Agri SA welcomes the Western Cape High Court's ruling earlier the week in a matter concerning the Philippi Horticultural Area and the impact of a proposed residential

View Details

Posted on 20 Feb 2020

LEVEL OF CLANWILLIAM DAM HAS AGRI PRODUCERS WORRIED

19 Feb 2020 Agriculture producers in the region of the Clanwilliam Dam who still need water for the next few months, are concerned about the level of the dam. The

View Details

Posted on 19 Feb 2020

Agri Western Cape's presentation to Nersa: Eskom in debt spiral

Monday 3 Feb 2020 Agri Western Cape made a presentation to the National Energy Regulator (NERSA) during a public hearing in Cape Town this week on Eskom's Regulatory Clearing Account

View Details

Posted on 06 Feb 2020

RAIN BRINGS RELIEF TO WESTERN CAPE Widespread rain on Sunday 19 January in large parts of the Western Cape brought relief to many drought-stricken areas, especially in the Southern Cape.

View Details

Posted on 21 Jan 2020

Reën in Karoo bring hoop, maar nog nie uitkoms

13 Januarie 2020 Landbouers in die Sentraal- en Klein-Karoo van die Wes-Kaap is hoopvol dat die volgende paar weke nóg goeie reën gaan bring nadat hierdie droogtegeteisterde gebiede verlede week

View Details

Posted on 13 Jan 2020

LOAD SHEDDING: LOOMING CRISIS IN AGRICULTURE

Load shedding: Looming crisis in agriculture Agri SA 12 Dec 2019 "Eskom has implemented stage 6 load shedding from 18:00 to 22:00 on Monday evening, catching the South African economy

View Details

Posted on 12 Dec 2019
Our selection of media articles and clips give fresh insight
into happenings in and around local agriculture.

GROW YOUR INSIGHT. GET READING.

GROEI JOU INSIG. LEES MEER.

Bly op hoogte van ontwikkelings in en om plaaslike agri
soos dit daagliks in die media verskyn. Dit is alles hier, op ons mediawerf.